I love Evernote, and I mean that in the strongest way it can be expressed about a non-sentient, organization and clip app. It is just a useful, fun and unique program that manages to do everything I have ever wanted in a service of its kind.
When you are traveling, there is a lot of organization and planning that goes into every trip. I have found that having some productivity tools on hand can be really helpful, and Evernote is the first on this list.
But even with all the features already present on Evernote, you can add extensions that make it an even more functional powertool.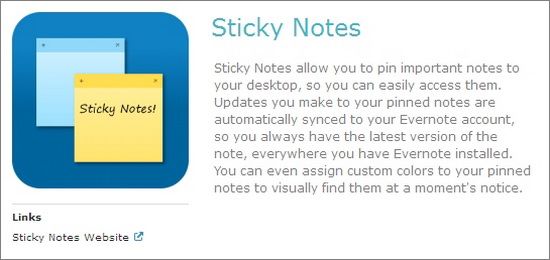 If you're like me you use the Windows 7 Sticky Notes feature all the time. It is just so handy, having everything right there. This app extends the usefulness by letting you attach certain sticky notes (or items written within the notes) to your account. Making it an effective sorting system that can really help you keep track of what you need.
Remove distractions like video clips, advertisements and even color using this extension. It makes every page clean text without the flashing links and ads that can break your focus. Plus, it is easier on the eyes than the way many websites and blogs are formatted today. Anyone who works on a computer or spends a lot of time on the web can benefit from this one.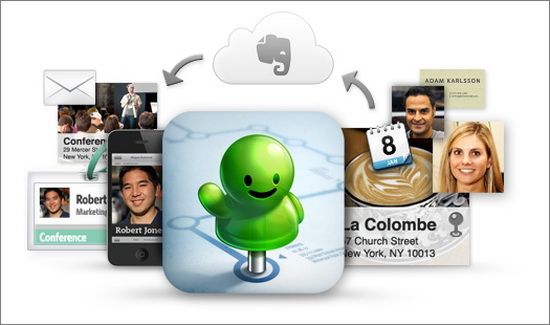 Are you bad about remembering people you meet? This app integrates with your calender and Evernote account to create a history that can be browsed, searched and customized. So you will always have information in the proper context surrounding the people you meet. This is especially great as a networking tool for professionals.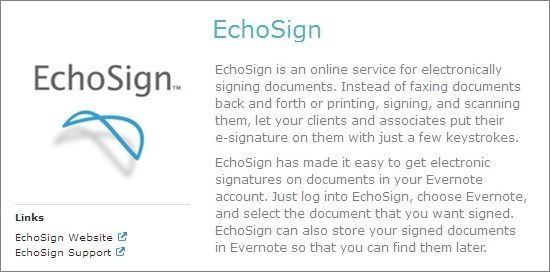 A document signing program that lets you share papers between clients, employees and companies. They can sign electronically and then send them back. You can clip them and save copies in your Evernote account, to keep or send out as needed. Since they can be tagged, it is easy to find the documents you need whether they have been signed yet or not.
This is the standard clip button that comes with all accounts. You just get it for whatever browser you are using (I have it for Firefox), and use it to bookmark sites, clip text or photos or save searches, among many other features.
Both awesome and odd, this app lets you use your Evernote account to transcribe audio clips. You can either use an Evernote client to do this, or you can actually call a voice-mail service and leave a message. Your audio will be automatically transcribed within your Evernote account in text form with details of when the message was placed. Very easy to use, free, and more helpful than I ever thought it would be.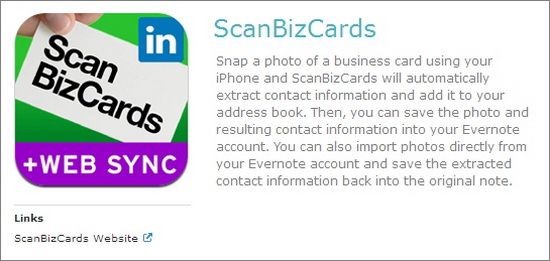 Business cards are still traded all the time. While this is a good way of getting the ball rolling with others, hanging on to a stack of business cards on your travels seems less than ideal. If you are a professional who seems to always be getting business cards, use this cool Evernote tool. It scans your cards through your mobile phone's camera, takes the relevant contact details, then tags and sorts them as contacts in your Evernote account.
Sick of having to move your photos from your Flickr, Photobucket or other account into your Evernote account manually? This wireless memory card lets you sync your camera or smartphone album with Evernote instead of other programs. You can tag and sort them, as well as add descriptions while you upload them.
Have any other cool Evernote extensions I didn't mention? Let us know in the comments!
Annie is the GTD enthusiast blogging for Dobovo, the Kiev-based service allowing you to choose Kiev apartments in Ukraine.